Ingibjörg Elsa Guðmundsdóttir and her Keynote
Wikis
>
Ingibjörg Elsa Guðmundsdóttir and her Keynote
How can research and theory support the practice of adult education?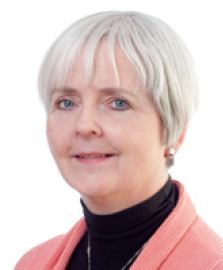 Ingibjörg Elsa Guðmundsdóttir
CEO of the Education and Training Service Centre in Iceland
Ingibjörg will reflect on her experience and the use and support she finds theory and research have had in the practice she has lead and supported for the last years. The focus of the keynote presentation will be on describing how practice gradually develops its own principles and looses the connection with theory, but at the same time how important it is to reflect on practice on a regular basis. Research and theory within the field of adult education are important for this purpose, but other disciplines might be able to add value to the practice as well.  Education is often expected to reach overarching goals and it can be hard to demonstrate that implementation and execution meet the expectations of laws, labour market, institutions/organisations and individuals. Research has the potential to support practice and be a catalyst for review and change within the field of adult education by bridging practice and theory. Likewise research can be the route for practice to influence theories on adult learning and adult education. The synergy of theory and practice might be able to move mountains.