Wikis for each session now open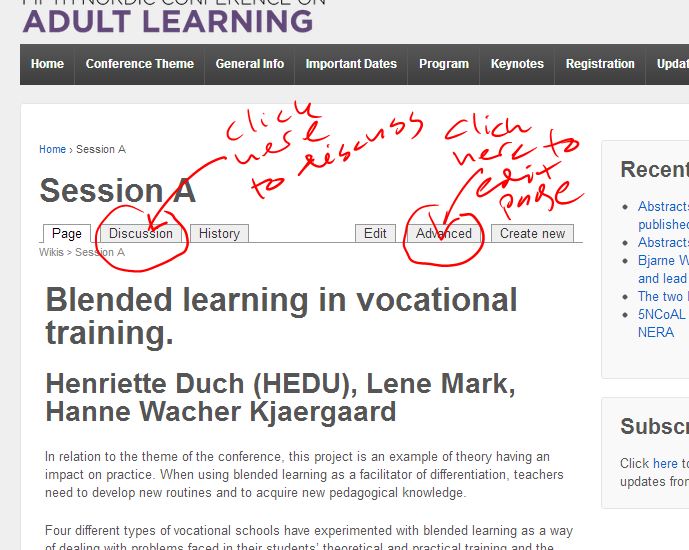 All the conference sessions now have their own Wiki pages. This means presenters can now change their abstracts, upload their papers and presentations, link their names to their university profiles and even embed their presentations, if they have uploaded them to Slideshare.
Participants and presenters will be able to conduct discussions on the session on the "discussion" tab for each Wiki.
We hope you will use this to make the sessions even more useful and succesful.
To upload your paper please read the instructions here.