Social programme
Part of coming to a conference is to experience nice things together with collegues. Although our time together is short we hope you will enjoy:
Meeting with us informallyon Monday at 18:00-19:00 over a beer/glass of wine some snacks before going for supper somewhere with collegues and aquantances. Registration is open in at the University of Iceland, School of Education, in the reception area "Skáli". This gives the opportunity to mingle and get acquainted before the work starts on Tuesday morning.
On Tuesday evening those who like are invited for an hour-long stroll from Reykjavik harbour through the oldest part of the City to Iðnó, where we will have an Conference Dinner together.
The Conference dinner is in iðnó, a house built by the society of craftsmen (iðnaðarmenn).  It has been the home of schools and theaters to name a few.
Meeting point for walk from harbor and… at the bottom of the picture: Iðnó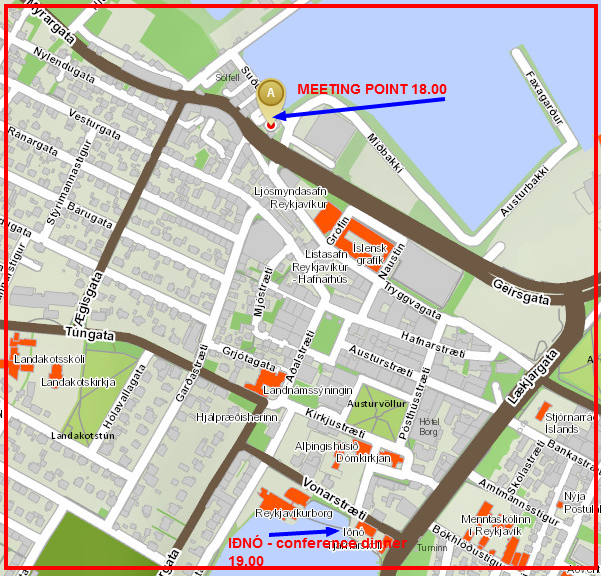 More details in the conference program which is distributed at registration